Welcome To The Somebody Cares Thrift Shop!
We are a Family Friendly Store!
Come on in and experience a blast from the past- with lots of unique items – but also lots of great bargains on good quality brand name  clothing  to offer.
Somebody Cares Thrift Shop is set up to help support children in need of homes.  With your help, we can build a Home of Hearts and help more kids in need. Thank you for shopping with us. Your purchase makes a difference!  May God Bless You!
We are in need of good quality items. If you have something to donate, we appreciate it greatly! Somebody Cares is a nonprofit 501-C3, receipts given upon request.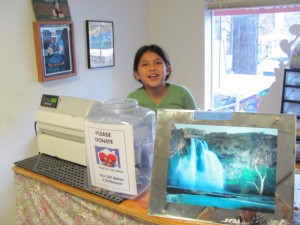 Somebody Cares Thrift Shop has been opened for the purpose of raising funds to house more children in need. There is a need for larger housing and property to help needy and abused children. It takes a village to raise a child – and we ask you dear friend to partner with us to help these children, "God's children." Will you step up to help? God Bless You!
Pure religion in the sight of God the Father means, caring for orphans and widows in their distress. James 1:27
Store Info
Located: 2722 N West St Flagstaff, AZ 86004
Phone: 928-714-0980
Hours: Tuesday-Saturday 10am-5pm
Closed – Sunday and Monday
We are a Non-Profit Family Friendly Thrift Store!